In this article, I will take apart the best liver and gallbladder supplements available on iHerb.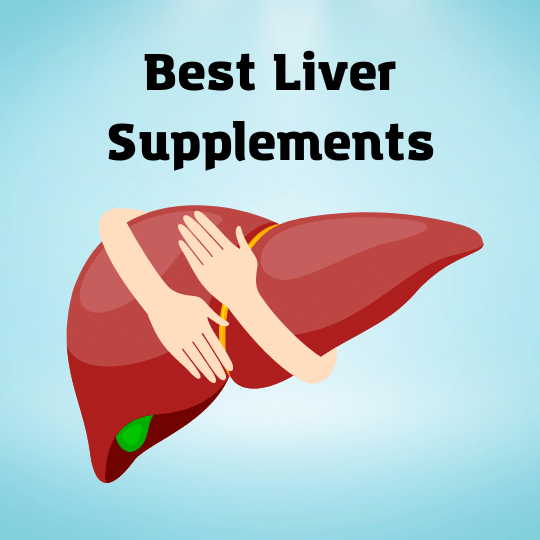 The liver is one of the most important organs in our body. The organ performs over 500 functions. Every day we burden the liver by eating unhealthy foods, alcohol. It is important to note that the liver has very few pain receptors, which is why even when the liver is significantly enlarged, a person feels no pain or discomfort. To see that there were problems can only be seen on ultrasound or with the help of tests. But, fortunately, this organ, one of the few, has the function of self-repair. So if you have seen a bad sign, do not worry, you can improve it with the help of right drugs. I advise not to resort to extremes, and drink supplements for the liver as prevention.
Top 5 Liver Supplements from iHerb
FutureBiotics, Detox, daily liver support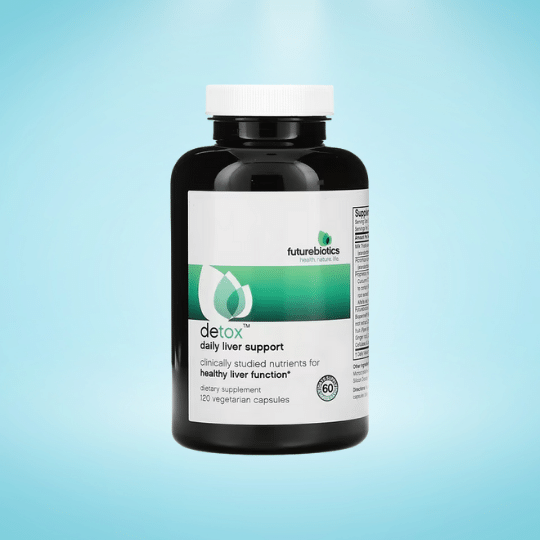 The complex from FutureBiotics is my favorite. We take it as a family in courses of 2 months 2 times a year. The composition is one of the best on iHerb:
Milk Thistle seed extract (standardized to contain 80% [280 mg] silymarin)
350 mg
Picrorhiza kurroa extract
(standardized to contain 4% [8 mg] kutkins)
200 mg
Proprietary Hepatoprotective Compound:
Curcumin C3 Complex®+ (standardized to contain 95% curcuminoids from Turmeric root extract), Turmeric root, Dandelion root, Alfalfa leaf, Artichoke leaf.
300 mg
Futurebiotics BioAccelerators™
Bioperine® Black pepper extract (Piper nigrum), Ginger root extract (Zingiber officinale), Trikatu [Long pepper fruit (Piper longum), Black pepper seed (Piper nigrum), Ginger root], Digezyme® (Amylase, Protease, Lipase, Cellulase, & Lactase), Lactospore® (Bacillus coagulans).
23 mg
Milk thistle provides enough silymarin for optimal liver support.
Picrorrhiza curroa root extract helps normalize liver enzyme levels. Curcumin, dandelion root, ginger, and more have anti-inflammatory and antioxidant properties and help protect liver cells from toxic damage.
I was first introduced to the drug 5 years ago, when my husband was diagnosed with liver obesity. Accordingly, all liver tests were not normal. Then I immediately started to give him the preparation by FutureBiotics. After two months almost all indices were normal, complexion was even, all pimples on the body disappeared. I can say for myself that the complex got rid of comedones and fixed my stool.
The price of $17 for 60 servings. I highly recommend this product. If you don't know where to start for your liver, start with this!
Natural Factors, Liver Health Formula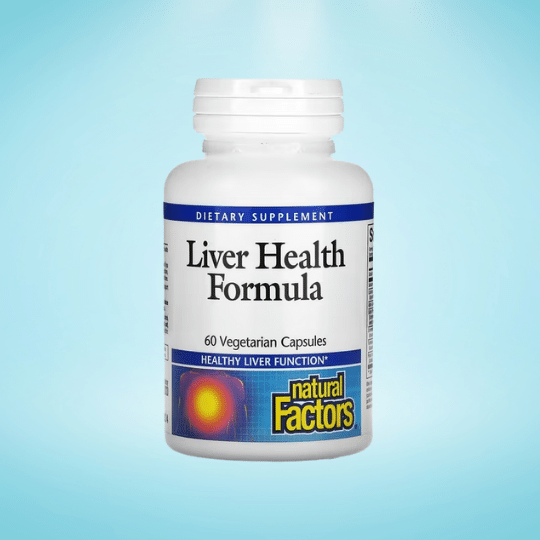 I would put Liver Health Formula in the first place, but it would be great if it were not for the price and the dose. The thing is that the package contains 60 pills. It is necessary to take from 4 to 6 pills a day. For a course of two months you will have to buy about 12 cans, each costs $11. It's not quite convenient of course and more expensive if you compare with others, but the drug is very and very effective! After taking oral contraceptives for many years, my liver indicators were 7-10 times higher than normal! I chose this complex because of its amazing composition; just look at how many useful and unique components it contains:
Sodium (sodium glucuronate)
40 mg
Sodium Glucuronate
400 mg
Licorice Extract 4:1 (Glycyrrhiza glabra) (root)
160 mg
Glycyrrhizin (12%)
19 mg
Alpha-Lipoic Acid
100 mg
Silybin Phytosome
[Contains silybin extract 5:1(Silybum marianum) (seed) bound to phosphatidylcholine (soy lecithin)]
100 mg
Schisandra Extract 5:1 (Schisandra chinensis) (berry)
100 mg
Schisandrins (2%)
2 mg
Turmeric Extract (Curcuma longa) (root)
50 mg
Curcuminoids (95%) (curcumin, demethoxycurcumin)
47.5 mg
Panax Ginseng Phytosome
[Contains Panax ginseng (root) bound to phosphatidylcholine (soy lecithin)]
50 mg
After a course of this complex all liver indicators became ideal! My well-being improved, my skin color became even, porcelain-like, I did not even need to apply makeup. Also disappeared small red dots on the body, and they indicate poor liver function. Some doctors even prescribe these pills to fight cirrhosis! And no wonder, because it contains glycyrrhizin and phytosomes silibin, which restore the liver even in neglected cases.
NOW Foods, Liver Refresh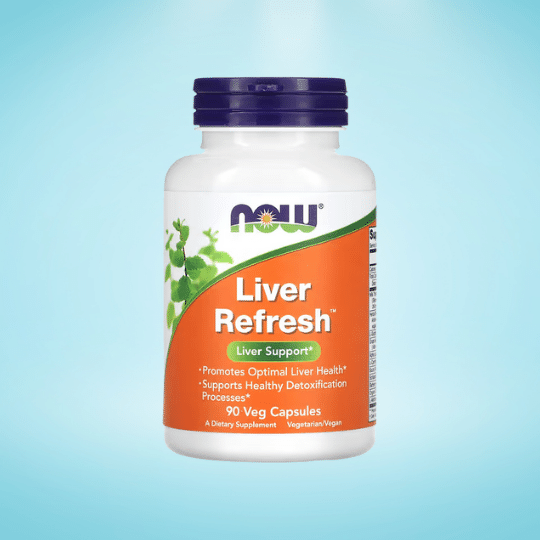 NOW Foods have once again delighted and released a very high quality product that really works. It contains a good dose of milk thistle, has L-glutathione, N-acetylcysteine, enzymes, and turmeric. This combination supports healthy liver function and cleanses the body of toxins. The composition works, but not as strong as in the first two complexes:
Milk Thistle Extract
(Silybum marianum) (Fruit/Seeds) (Standardized to 240 mg Silymarin Flavonoids – equivalent 80%)
300 mg
Herbal Blend of:
Artichoke (Cynara scolymus) (Leaf), Beet (Beta vulgaris) (Root), Raspberry (Rubus idaeus) (Leaf)
90 mg
L-Glutathione (Reduced)
200 mg
Grape Seed (Standardized Extract) (Vitis vinifera) (Standardized for Polyphenols)
100 mg
Alpha Lipoic Acid
100 mg
L-Carnitine (from L-Carnitine Tartrate)
50 mg
Scute (Root) (Scutellaria baicalensis)
50 mg
Schisandra (Fruit) (Schisandra chinensis)
100 mg
Barberry (Root Bark) (Berberis vulgaris)
30 mg
Organic Turmeric (Root) (Curcuma longa)
30 mg
L-Methionine
20 mg
Therefore, it is more suitable for prevention. It's also great for a hangover – while you're drinking, be sure to support your liver with special supplements that will help the liver neutralize the negative effects of alcohol on the body faster.
Price $11 for 30 servings. If you enter iherb promo code 2023 you can significantly reduce the price!
Health Plus, a liver cleansing supplement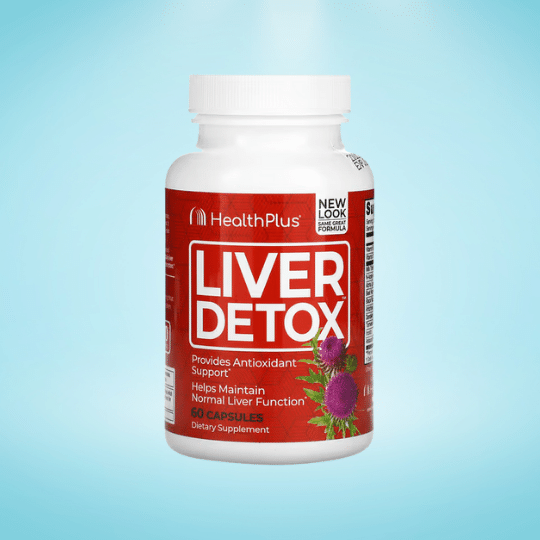 This complex from Health Plus has a very good choleretic effect. Those who have a kinked gallbladder or who have a hypotonic type of gallbladder, they definitely need to constantly maintain a good bile flow, because the health of the liver and the body as a whole depends on it. Attention – if you have gallstones, you should not take cholelithiasis, but consult your doctor. If the stones are not large, then they can be dissolved with ursodeoxycholic acid. The dose is prescribed by the doctor. This is why it is so important to take supportive medications so that there are no stones. This complex is excellent for this purpose, because it contains many herbs that have a choleretic effect:
| | | |
| --- | --- | --- |
| Servings Per Container: 30 | Amount Per Serving | %Daily Value |
| Vitamin B6 (as pyridoxine hydrochloride) | 18 mg | 900% |
| Vitamin B12 (as cyanocobalamin) | 182 mcg | 3,030% |
| Milk Thistle Extract 4:1 | 490 mg | † |
| N-Acetyl-L-Cysteine | 190 mg | † |
| Alpha Lipoic Acid | 100 mg | † |
| Beet Leaf Powder | 100 mg | † |
| Black Radish Root Powder | 60 mg | † |
| Artichoke Leaf Extract 4:1 | 60 mg | † |
| Dandelion Root Powder | 50 mg | † |
| Turmeric Root Powder | 50 mg | † |
| Inositol | 25 mg | † |
| Astaxanthin | 1,110 mcg | † |
It is black radish, artichoke, and dandelion that accomplish this task. I drink dandelion tea separately almost before each meal for good bile drainage, because I have a kinked gallbladder. And it is obligatory to drink hot water during the day. The sphincter of the Oddie relaxes because of the heat and allows the bile to flow. Not for nothing in China everyone drinks hot water, it is a pity that this habit is not widespread in Europe. The price of this complex is $22 for 30 servings. A good option, as there is a high dose of milk thistle, which is good for liver repair, and together with N-acetyl-L-cysteine allows you to do this more effectively.
Irwin Naturals, Liver Detox & Blood Refresh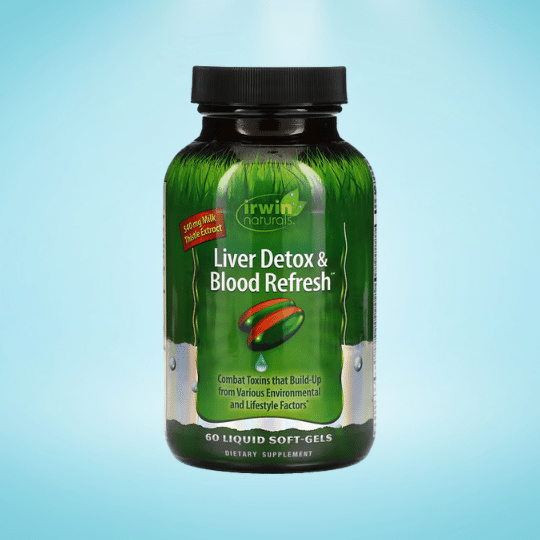 This liver and blood cleanse supplement has a good composition:
Vitamin C (as Ascorbic Acid)
50 mg
56%
Magnesium (as Magnesium Citrate)
12.5 mg
3%
Zinc (as Zinc Citrate)
7.5 mg
68%
Selenium (as L-Selenomethionine)
50 mcg
91%
Flaxseed Oil (seed)
1600 mg
†
Milk Thistle extract (45% Silymarin, 121.5 mg)(seed)
270 mg
†
Burdock (Arctium lappa L.) extract (20:1)(root)
100 mg
†
Dandelion (Taraxacum officinale) extract (10:1)(root)
100 mg
†
Echinacea purpurea extract (10:1)(root)
75 mg
†
Marshmallow extract (10:1)(root)
75 mg
†
Fennel Extract (4:1)(seed)
50 mg
†
Turmeric Powder (root)
50 mg
†
Chlorella powder (root)
40 mg
†
Spirulina (Arthrospira plantensis) powder (whole plant)
40 mg
†
Cayenne powder (30,000 HU)(fruit)
30 mg
†
Red Clover extract (4:1)(aerial)
15 mg
†
BioPerine complex
BioPerine® Black Pepper extract (95% piperine)(fruit), Ginger extract (5% gingerols)(rhizome)
3 mg
†
For the liver, here is a good dose of milk thistle, turmeric. Fennel will help get rid of bloating, dandelion will allow better bile flow, linseed oil will restore the intestinal walls. I bought this complex because I like to alternate liver supplements so that the body does not get used to the same ingredients. Overall a good supplement, I have my doubts about blood cleansing, other formulas would be more suitable for that, but as a liver supporting option – great! Price $22 for 30 servings.