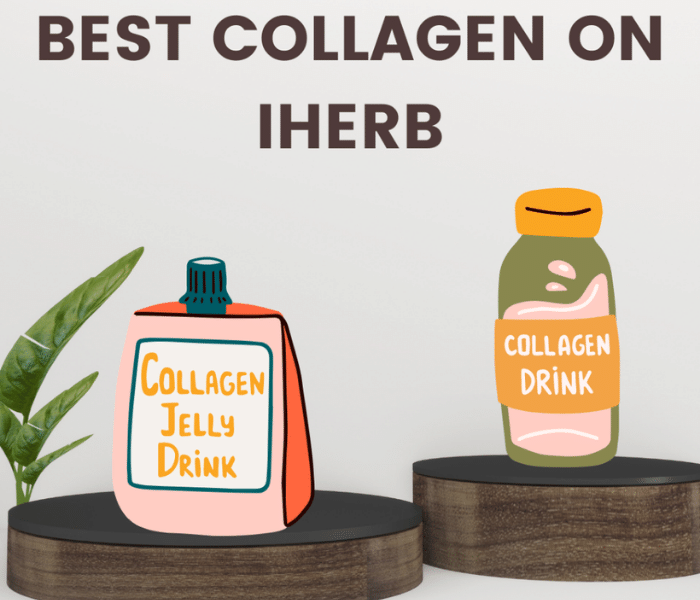 In this article, I will review the best collagen supplements from iHerb. Collagen is the most abundant protein in our body. It performs a number of very important functions, including giving structure to our skin and helping the blood to clot. It has recently become popular to take it as a health and beauty supplement. There are a huge number of products on the market right now, but not all of them are effective.
What kind of collagen to drink?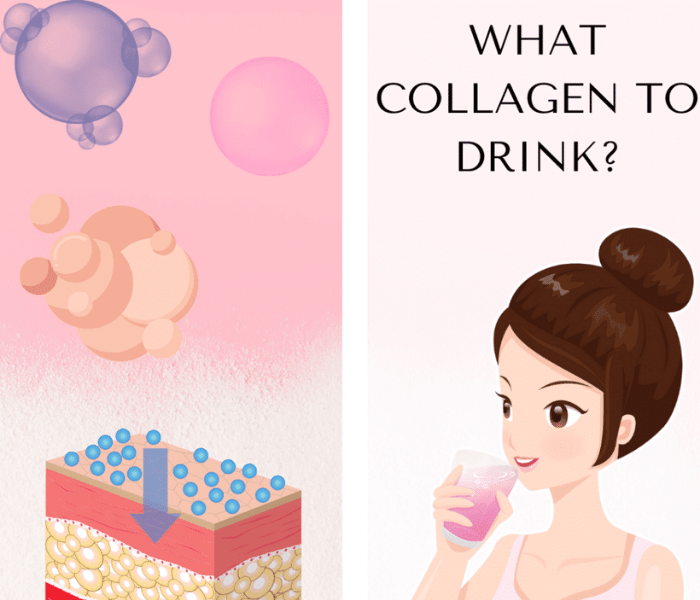 There are 16 types of collagen. The four main types are types I, II, III and IV.
Type I. This type makes up 90% of our body. It provides the structure of skin, bones, tendons, cartilage, and teeth.
Type II. This type consists of loose fibers and is found in the elastic cartilage that softens the joints.
Type III. This type supports muscles, organs, and arteries.
Type IV. This type helps with filtration and is in the layers of skin.
Type II is good for joints, but if you need to remove wrinkles, Type I and III can do it.
There are many studies that prove the benefits of collagen or on the contrary trash it, proving that it is not absorbed and does not help in any way. But still more and more people, especially women, begin to drink it and see the result on their skin. In Japan, every other woman drinks collagen. And as we can see Japanese women look very young. I also did not believe in its benefits, until I tried it myself. After six months of regular supplementation with amino acids I have seen a difference in my skin – wrinkles, especially on the forehead have disappeared somewhere, the skin is soft all over the body, I already forgot how it is to apply cream to my feet and hands, which suffered from constant dryness. I can definitely say that the decision to buy collagen from Aicherb was the most reasonable and correct all year.
Types of collagen on Iherb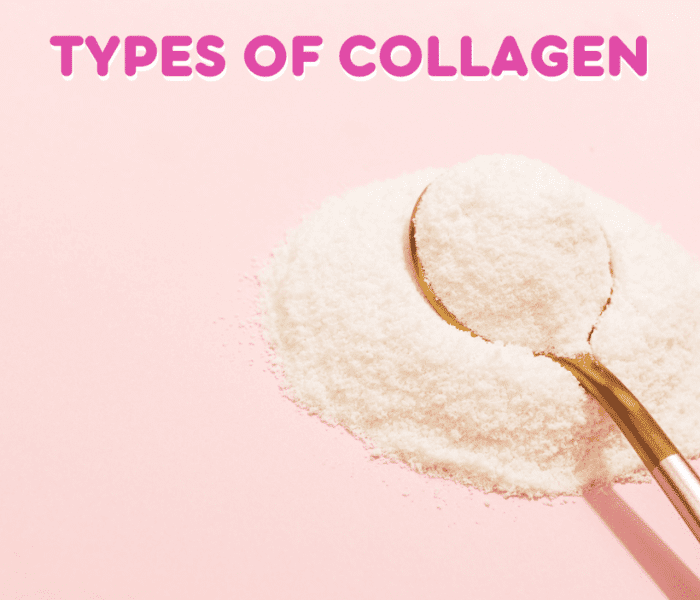 Marine collagen, also called fish collagen, is made from the skin and scales of deep sea fish. It is considered to have a very high bioavailability, i.e. it is better absorbed through the intestinal walls. There is also collagen of animal origin, which is made from the bones and skin of animals. I drank both types. I didn't see any difference between them. They both help. It is best to buy collagen in a powder, as it is much more profitable. It is correct to drink in the morning on an empty stomach, I pour regular water, you can also stir it in juice. Juice helps the amino acids absorb better because it contains more vitamin C. But if you stir in water, drink an extra vitamin C capsule if it is not in the collagen powder.
Which collagen to buy on iHerb? Review and rating of the best supplements
California Gold Nutrition, CollagenUP, Unflavored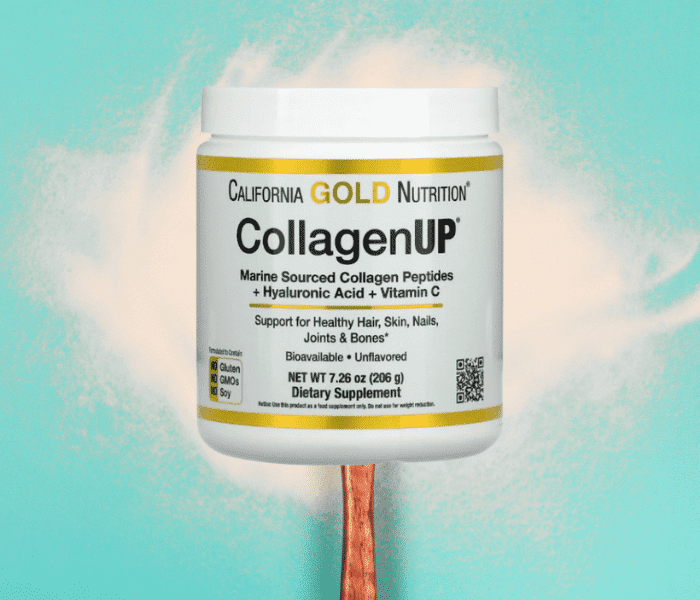 This supplement from California Gold Nutrition contains not only marine collagen peptides, but also hyaluronic acid and vitamin C. There are 18 different amino acids in one serving, such as Glycine, Tyrosine, Lysine, Leucine and others. I took this complex for 4 months, and in that time I saw results not only on my skin, but also on my joints – my legs stopped hurting and pulling at the weather. Facial wrinkles have not completely smoothed out, but one large wrinkle on my forehead has become much smaller. The price for collagen powder on iHerb is $20, which is enough for 2 months of daily supplementation. I think if you have not yet drank any collagen, you can start with California Gold. You will definitely see the result!
Sports Research, Collagen Peptides, Hydrolyzed Type I & III Collagen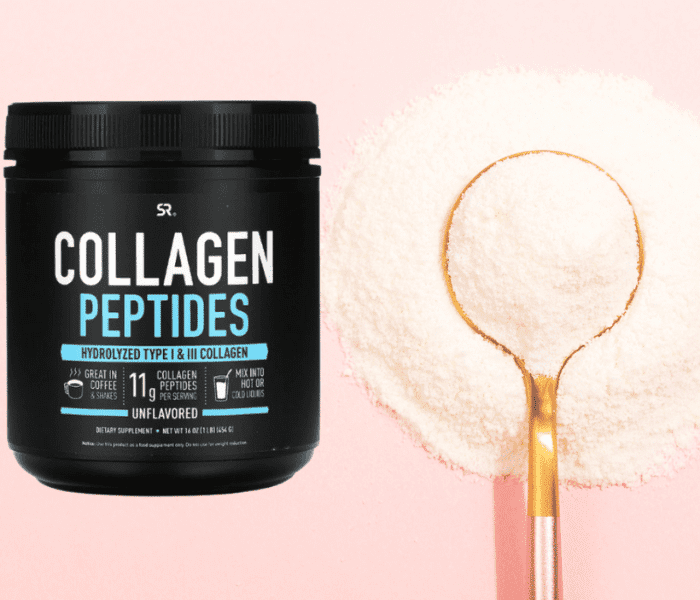 My favorite and I think the best hydrolyzed collagen from Eicherb. Importantly, it's type 1 and type 3, which means it will work for the skin's benefit. Of course, it goes to help the joints too, but it solves more of the problems of wrinkles and dry skin. I drink it all the time. It does not contain vitamin C, so you need to buy it separately. The price is $32 for 41 servings. Not cheap, of course, but it is worth every penny. Plus, don't forget to read about discounts iHerb and enter promo code DMU6301 for maximum benefits.
Vital Proteins, Collagen Peptides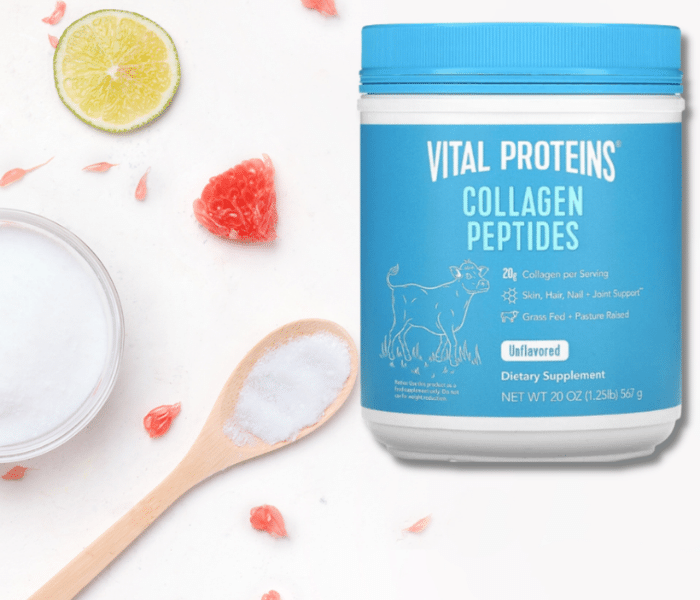 Collagen from Vital Proteins is made from the skin of grass-fed cattle. It contains Glutamic Acid, Hydroxylysine, Serine, Valine and other important amino acids. This product is great for the joints, my mother, after taking it for 2 months, she noticed that the joints stopped crunching. It also works very well on wrinkles, as well as hair and nails. My hair growth at my standard growth of 1 cm per month increased to 1.6 cm as well as they stopped falling out and my nails became strong. I really like this collagen powder from iHerb, except the price in my opinion is not cheap – $50 for 28 servings. You should agree that it is not a lot. But if this does not bother you, and you do not know what good collagen to buy on iHerb, then take this one, you will not regret it.
Neocell, Super Collagen + C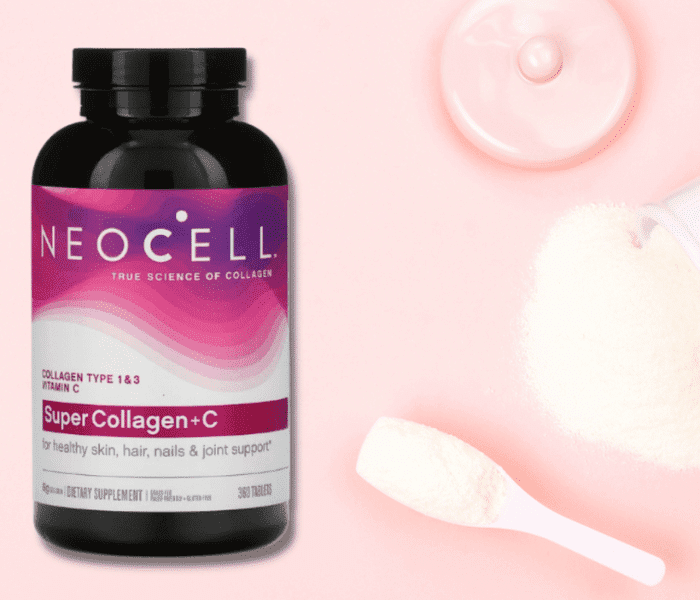 The only collagen in tablets on iHerb that I've had. I generally take a lot of vitamins, like vitamin D, C, liver complexes, and others. I'm honestly a little tired of shoving a lot of capsules in, so if there's an option to buy collagen in a powder without the shell, I'll choose that. But if capsules are the only thing that works for you, Super Collagen is great for you. I like that it has type one and type three collagen in it, which means that it will not only help your joints, but also your skin, hair, and nails. The great thing is that the capsule already has vitamin c in it, you don't have to take it additionally. The serving size of as many as 6 pills, so it is advantageous to take a large jar with 360 capsules. Its price is quite budget-friendly – $31, and with promo code DMU6301 will be even cheaper.