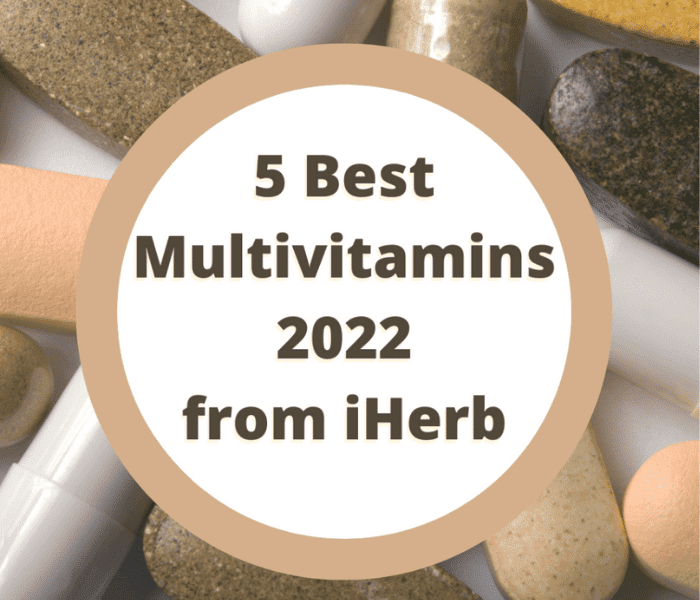 In today's world, you need to take the best multivitamins from iHerb to maintain your health. Our lifestyle, the quality of our diet does not allow us to get all the necessary substances and minerals for our body. It's just worth thinking that the average person's diet is dominated by carbohydrates, and light ones. And vegetables are completely lacking. There are almost no vitamins in the floury, wheat products that we need. Even if you eat vegetables, they should be varied, and your plate with food as bright and colorful. It is desirable that the predominant color is green, because these are the greens, and red – peppers, pomegranates, tomatoes, etc. Unfortunately not everyone can afford to eat right, so give their choice to snack on buns or McDonald's. In this case, multivitamins come to the rescue.
How to choose vitamins from Iherb
According to the rules, of course, it is desirable to take tests and find out what exactly you lack. But not everyone has such an opportunity, because you will have to pay a lot of money in the laboratory – nowadays it costs several thousand, if not more, to take a blood test and check all the microelements in the body. So manufacturers have invented a vitamin complex with such dosages, to make up for the lack of substances and at the same time not to do harm. Unfortunately, on the domestic market multivitamins are not much, and almost all of them with low dosages, or with minerals that are not in digestible form. So the effect of taking them you are unlikely to feel. Many girls, taking domestic vitamins for hair, such as Perfectil, experienced nausea and malaise. Or they quit drinking because they did not see any effect. It is worth noting that the prices of drugs that are sold in our pharmacies are very high. And it is not clear what to pay for. On Iherb you can buy a drug with a much better composition and cheaper price.
On the site of Iherb, there are only the highest quality products. The dosages are chosen correctly, the range is awesome, and the prices are low. Millions of customers are convinced of this. The rating of the best multivitamins from Iherb will help you decide on the choice.
Top 5 best vitamin complexes from Iherb
Life Extension Two-Per-Day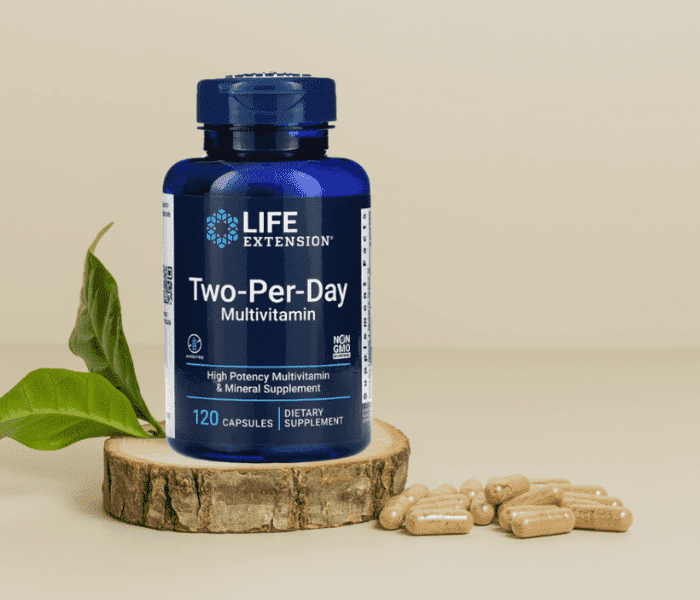 This complex can be considered the best choice to make up for all your deficiencies. It consists of vitamins A, C, the whole spectrum of the B group in correct, and most importantly working doses. Vitamin D3 – 2000 IU, iodine, selenium, chromium, inositol and more will help the body feel much better. Our family and acquaintances take this complex 2 times a year and see the results not only in feeling, but also in tests. By the way, if you are looking for a working vitamin for hair loss, then Life Extension Two-Per-Day is an excellent choice, because it contains biotin 300 mcg, zinc 25 mg in the form of zinc citrate, which is very important. Your body will hardly absorb zinc oxide. By the way, there is also a One-Per-Day version. It is suitable for those who are comfortable to drink one capsule a day. Their composition is identical. This drug from Life Extension costs about 20$ for 2 months without discounts. But with promo code DMU6301, you can buy it for 30% or even 50% cheaper.
Thorne Research basic nutrients 2/day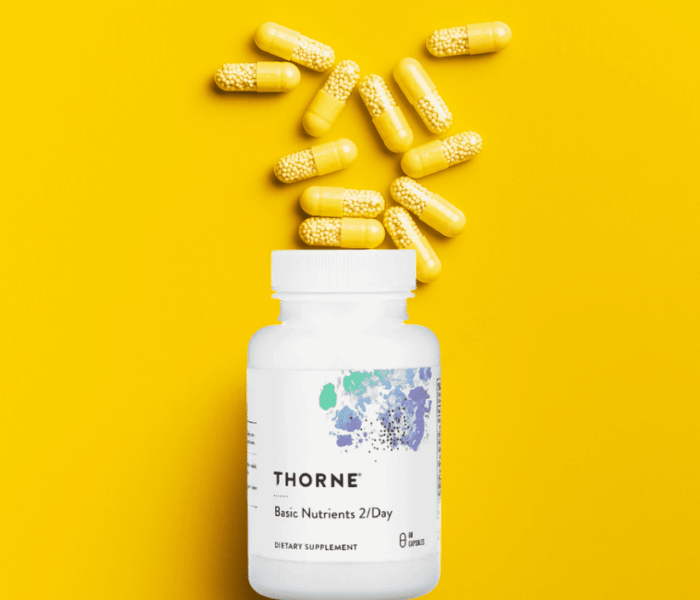 The manufacturer has developed a formula that supports the body every day, making up for all body deficiencies, as well as helping the heart, intestines, brain and nervous system. Reviews of the vitamins are positive. Many people note that they began to feel calmer and more vigorous, the strength is more. And it is not surprising, because the composition of the substance only in working doses and mainly in chelate forms. Namely micronutrients in chelated form are assimilated the best. The complex will also help those who want to maintain their sight, because it contains lutein 140 mcg. There is also vitamin K, which is rarely found in complexes. It is very necessary when taking vitamin D. This product would be in first place if it were not for the price of $35 for 60 capsules, which is enough for a month of taking it. If you can afford it, basic nutrients are worth buying.
Nature's Way, Alive!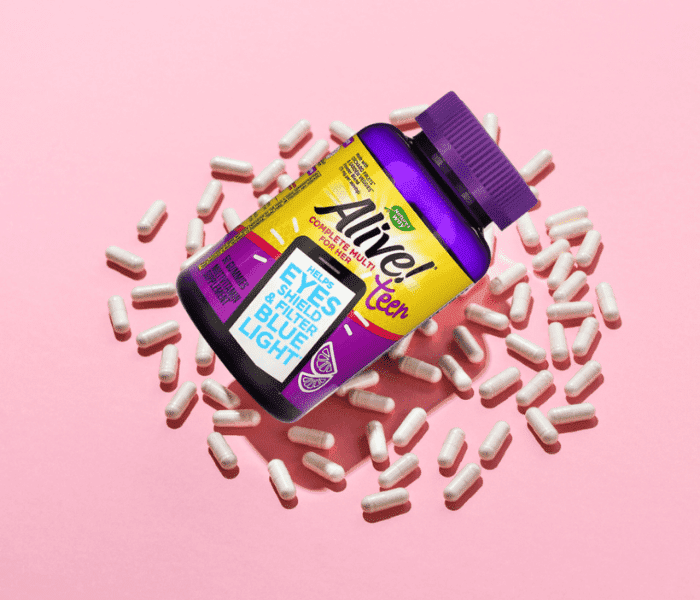 This brand has many different multivitamin lines for women, men, children, and the elderly. It doesn't have as many B vitamins, but it does have a heart blend of rhinutria and hawthorn extract, a citrus bioflavonoid complex, spirulina, brown algae, alfalfa, digestive enzymes, a hair, skin and nail health complex and much more. The composition is just great. Suitable for long term intake, since it contains more natural herbs, berries than synthetic pills. Price from $ 13 for 60 pills, which is enough for 2 months of taking. Excellent working complex, reviews about it are positive.
NATURELO One Daily Multivitamin
A very reliable brand of Buds, one of the best in the United States. Eicherb vitamins are suitable for those who have made up all their deficiencies and want to support their bodies on a daily basis. The dosages here are minimal, but they are enough to help the heart, kidneys, eyes, nervous system, bones and muscles. Taking these tablets is safe, because the composition is all-natural, for example, iodine from brown seaweed collected by hand, blueberries, raspberries, and so on. It is also convenient to take – just once a day with a meal. The price does not bite – $41 for 4 months. That is only $10 a month.
Garden of Life, Vitamin Code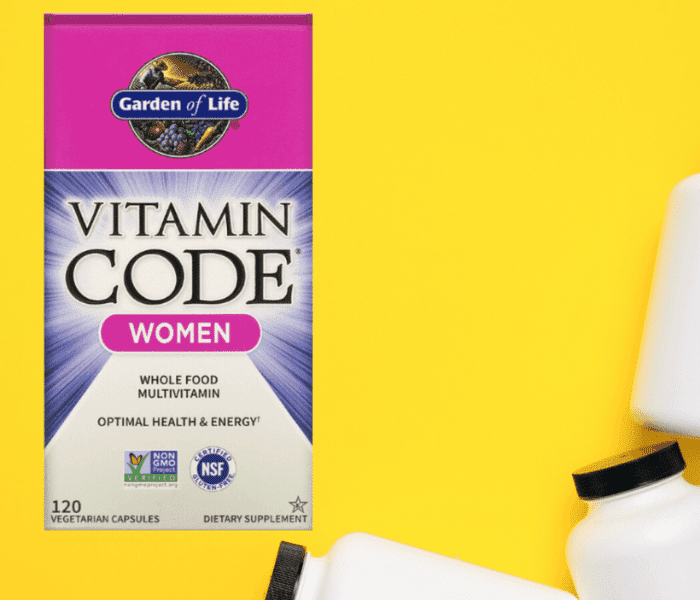 There is an option for both women, men, older adults. I advise you to pay your attention to this reliable manufacturer. It makes preparations from unprocessed whole foods. It is in this complex that, in addition to vitamins, it is distinguished from others by the presence of probiotics and enzymes such as lipase, protease, glucanase, cellulase, bromelain, phytase, lactase, papain, peptidase, pectinase, hemicellulase, xylanase. Probiotics are very important to our body, because health begins with the gut. Read an article about the best probiotics on Iherb. This complex is worthy of your attention because it has Non-GMO Project Verified and B-Corp certificates, which confirm the environmental friendliness and safety of the ingredients. The price is $39 for 120 capsules, which is enough for a month. Not cheap, of course, but the quality is excellent.
In this review of the top vitamins on Iherb I told you about the best and proven products to support the whole body. Choose for yourself, your husband, children and older adults – the range is huge and everyone will find something to their liking. Use promo code iHerb. And don't forget that the right thing to do is to take vitamins as prescribed by your doctor and after taking tests for the best results.