In this article, I'm going to talk about the best magnesium supplements from iHerb. Magnesium is one of the most essential micronutrients for the body. It supports nervous system function, muscle function, energy production, and regulates biochemical reactions, including protein synthesis. It also controls blood glucose levels and regulates blood pressure.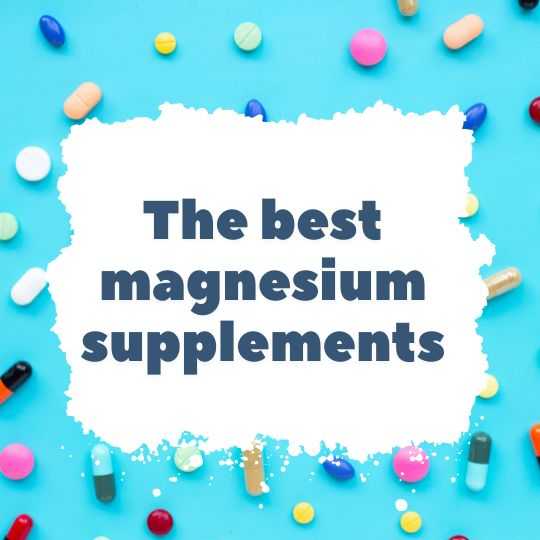 If you do not get enough magnesium with food for a long time, you may have health problems such as diabetes, osteoporosis, or even a stroke. To prevent this from happening, you need to get tested from time to time and check the levels of this trace element in your body. But you can tell if you have a magnesium deficiency by the symptoms. For example, if you are disturbed by cramps, pulling your legs, try to take a magnesium complex, and, most likely, from the first days you will feel improvement.
Types of Magnesium
There are many types of magnesium. There is a difference between them. Some are poorly absorbed. You can buy regular magnesium from the drugstore and say it doesn't work for you and be disappointed with this trace element. But look carefully at the composition. If it's magnesium oxide, then it's not surprising that it didn't help you, because this form is almost not absorbed. You also need to choose magnesium based on your needs. Undoubtedly, almost all types normalize the nervous system, but let's look at each type and its main characteristics:
Magnesium citrate – for constipation;
Magnesium glycinate – fastest to absorb, for relaxation;
Magnesium taurate – lowers blood pressure;
Magnesium orotate – good for the heart;
Magnesium oxide – poorly absorbed;
Magnesium sulfate – externally for muscle pain;
Magnesium lactate – for stress;
Magnesium malate – for chronic fatigue;
L-threonate magnesium – for good brain function.
Top 5 best magnesium supplements on Iherb
NOW Foods, Magnesium Glycinate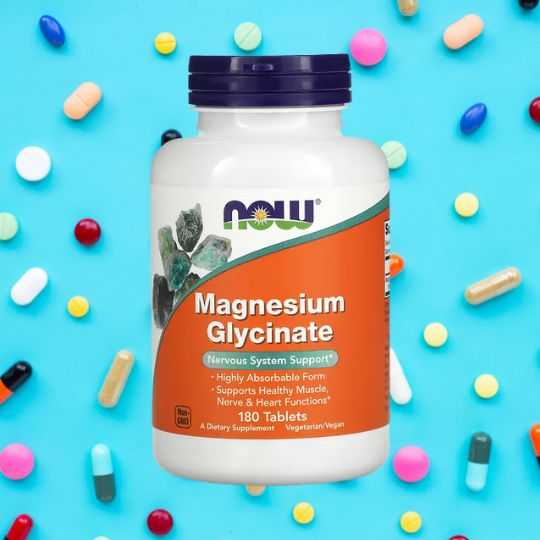 Years of proven magnesium when you need your nervous system to be resilient. We all have stressful situations in our lives. And it is when stressed that the body uses up the most magnesium. And since in today's world we often have to be nervous, worry, and there is a global shortage of magnesium in the population. According to statistics, every second deficit of this trace element. Therefore, it is very important to get from outside. But from food to get enough magnesium is very difficult. Fortunately, supplements came to the rescue, with the help of which you can get out of a stressful state in just a week.
So the product from NOW Foods contains magnesium bisglycinate. It calms and adjusts the nervous system. I can take it for a long time and I don't need to worry about overdose. I took it for six months continuously and the tests were all normal, there was no excess. The price is $17 for 180 tablets. There are 90 servings in a pack.
Natural Factors, Magnesium Citrate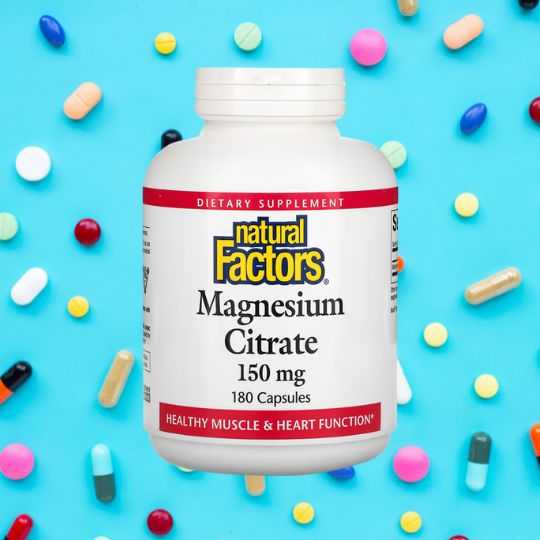 My all-time favorite magnesium. It's in citrate form. Magnesium in this form is perfectly absorbed into the body. It works well for emotional stress, and it makes it easy to fall asleep. But the most important advantage is that it has a slight laxative effect. Excellent for those who suffer from constipation. The daily stool is very important, and in today's world, especially girls, do not go to the bathroom for 2-3 days and consider it the norm. And then they wonder why they get cysts, fibromas, pimples. And it's all because of the improper withdrawal of estrogen. Magnesium citrate gently and qualitatively gets rid of this problem. The price is low – only $9 for 90 capsules dosage of 150 mg. If you don't know which drug to start with, buy this one. It's best to order magnesium from an online store by applying iherb first order promo code.
NOW Foods, Magnesium Citrate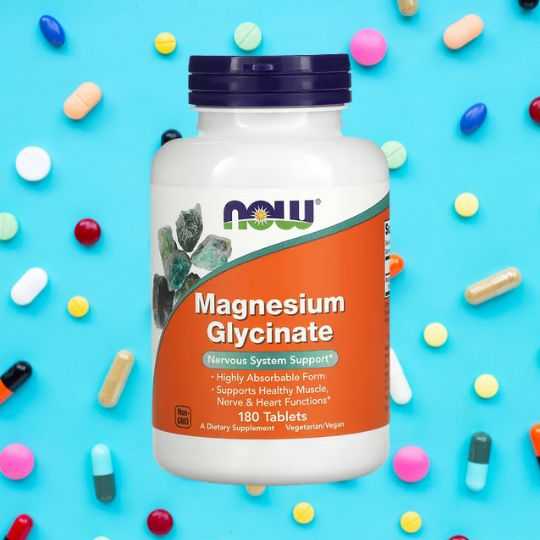 This magnesium, has the same properties as from Natural Factors. I take it when the first one is out of stock. The price is $10 for 120 capsules, 40 servings in a package. Feel free to take this product to make up for your magnesium deficiency. It will help!
Doctor's Best, High Absorption Magnesium 100% Chelated with Albion Minerals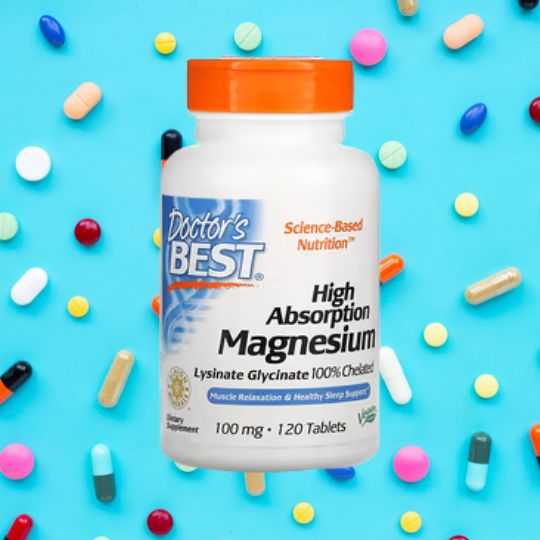 Magnesium from Doctor's Best provides a daily dose of highly digestible magnesium without causing gastrointestinal upset. This particular product helped my sister from constant pulling pains in her legs. She suffered from childhood, constantly did her massages, but they did not help. But this drug helped from the first time. Now she takes it for courses. It contains chelate lysinate and magnesium glycinate, which is quickly absorbed and relaxes the muscles and nervous system. The price is $9 for 120 capsules (60 servings).
KAL, Magnesium Taurate Plus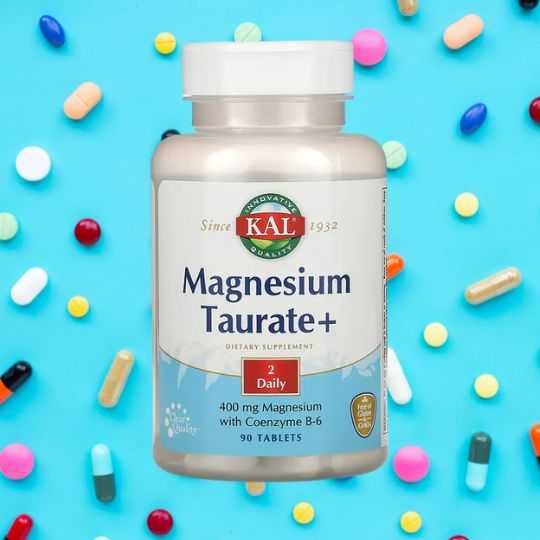 This complex is a godsend for those who have high blood pressure, vision problems, gallbladder problems, lack of energy. The secret is Magnesium in the form of taurate. Taurate is a chelated form that is combined with the amino acid taurine. Taurine is excellent for lowering blood pressure, changing the composition of bile, and improving eyesight. In addition, the complex from KAL has Vitamin B6 for better absorption. I take this vitamin twice a year to prevent heart disease and to improve bile rheology. Warning, if you are hypotensive, this form is not suitable for you as it will lower your blood pressure even more! The price is $15 for 90 capsules (45 servings in a pack).