In this article, I will break down the highest quality and best vitamins for kids from Iherb, which have been tested not only by my children, but also by thousands of other users. Children are the most beautiful thing we have. We want them to be healthy. It is very important to monitor the tests of children and know what vitamins and minerals they are lacking. There is a large number of supplements for children, but not all of them are of good quality.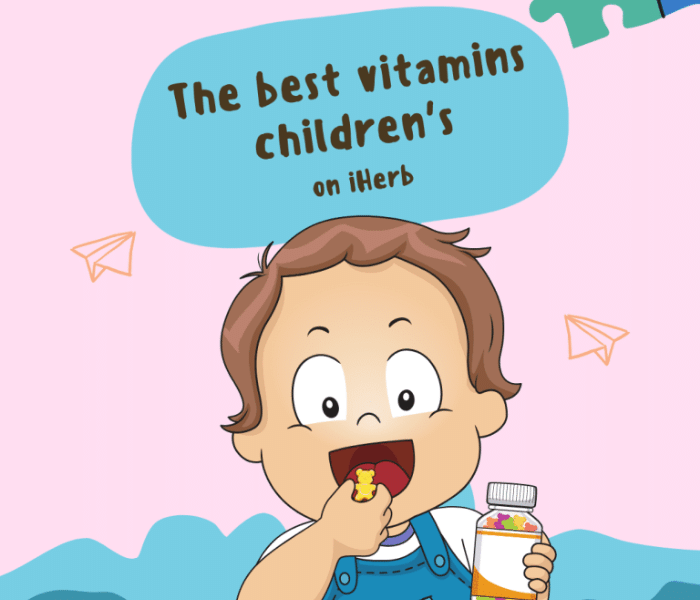 So, what vitamins do our babies need? In fact, the same as for adults, only in much lower dosages. For example, vitamin D for children is vital, because at a young age it helps to form a healthy immune system and bone system. Its deficiency can be detrimental to a baby's health, which is why it is so important to check vitamin D3 levels in your daughters and sons.
Omega 3 is another important supplement for children. Since they eat fish reluctantly, this substance is most often lacking. Fish oil was given in the past, but, unfortunately, for some reason it was forgotten. And only now, faced with frequent acute respiratory viral infections and diseases, they remembered it again.
You can endlessly list such important supplements such as echinacea, probiotics, prevention of parasitosis. In the rating of supplements for children from Iherb I will tell you what vitamins are better to buy and which will help your child grow up healthy and happy.
Top vitamins on Iherb for kids
Nature's Way, Alive! multivitamin complex for children, orange and berry flavored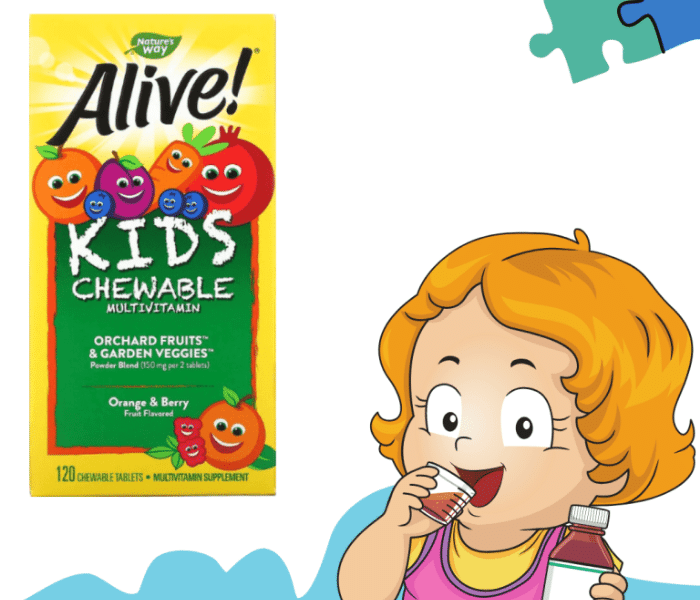 The brand Nature's Way, Alive! has developed a very high quality complex, which helps to maintain almost all processes in the health of the child. When taking this Bud a baby gets: healthy bones, good and clear vision, a healthy immune system. Doses are chosen as correctly and safely as possible, there are no huge doses. Here and magnesium, zinc, vitamin D and other useful supplements. Thousands of customers have seen the result. The price is $16 for 120 pills. You can give 2 tablets as needed and depending on age.
California Gold Nutrition, liquid vitamin D3 for children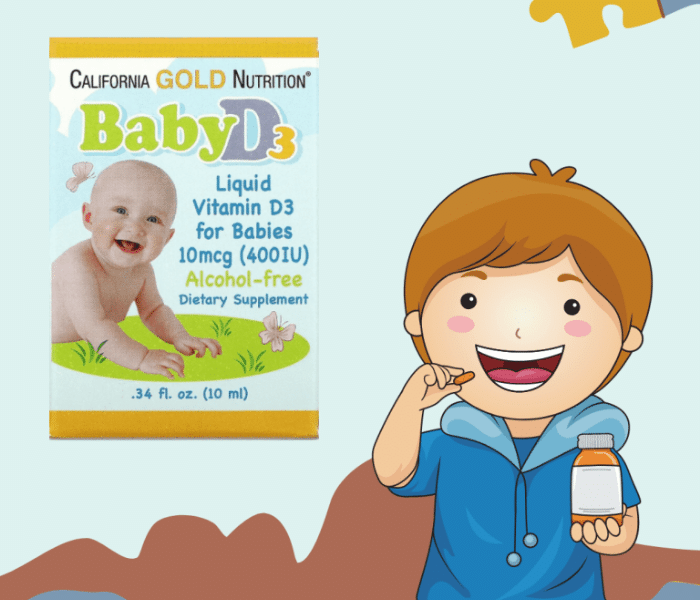 This vitamins children's is great for babies because it is in the form of drops. You can choose the dose depending on the age of the child and his needs. The supplement has gone through several stages of quality control, so it is completely safe and effeccve. The price is $9, for 300 servings. In one serving of 400 IU. This is the most optimal dosage.
MegaFood, Kids One Daily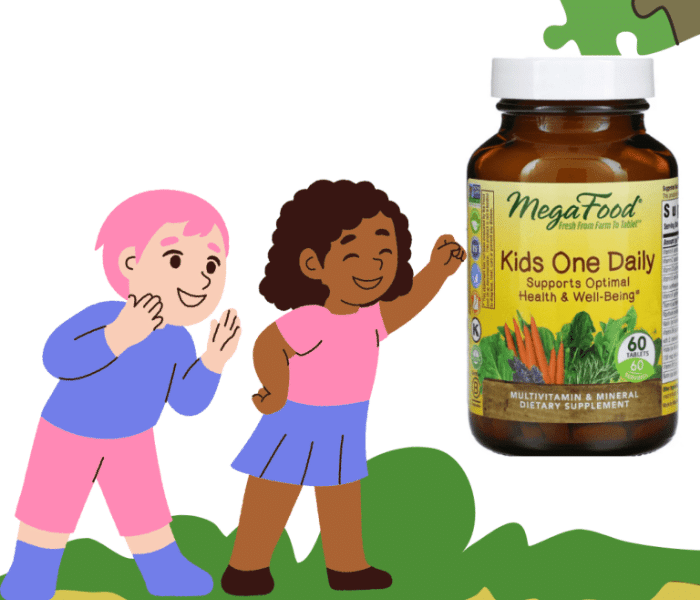 The Megafood brand has proven itself on the market in a very positive way. The ingredients in this product are all-natural and have undergone many tests and examinations. You can be sure that this product does not contain pesticides, herbicides, gluten and other harmful components. The daily dose of intake is 1 capsule, and it fully covers all the needs of a child. It is very good that there is also vitamin D3, K, B vitamins, as well as berries and fruits. Reviews for Kids One Daily are great. Many have commented that their children become sick less often, feel better, are less cranky and more joyful. The price is $25 for 60 pills, which is enough for 2 months. You can also read the current promo code DMU6301, which will give the maximum discount and you will be able to buy even cheaper.
Natural Factors, vitamin D3 in drops for children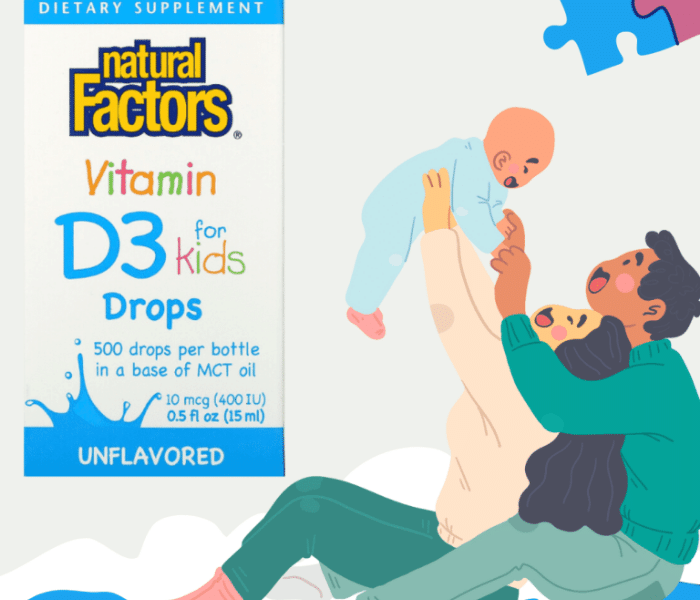 Vitamin D for children is profitable to buy, since the price is cheap and the quality is much better than that of domestic manufacturers. D3 from Natural Factor is one of the most inexpensive (price $7) and best supplements available on the official Iherb site. The drops do not have any flavorings. And the biggest plus is that there is enough bottle for as many as 500 days, and this despite the fact that the dosage of cholecalciferol in one drop is 400 IU, which is very good.
Oslomega, fish oil with omega-3 for kids from Iherb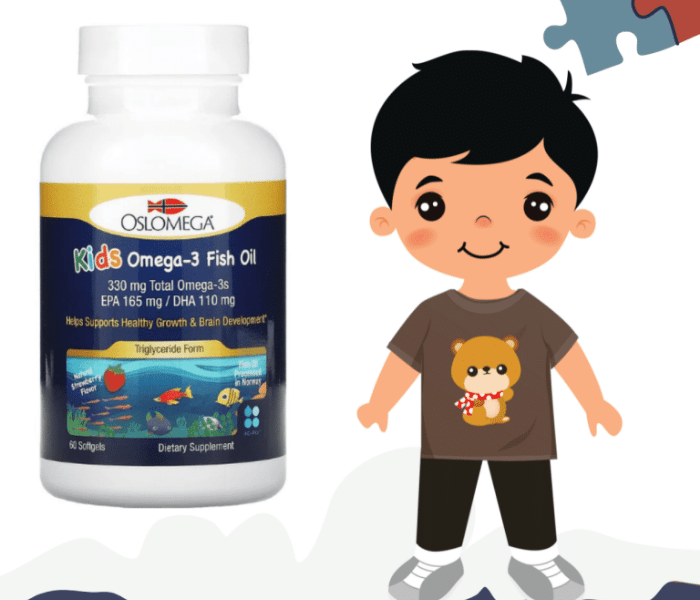 Oslomega produces the best fish oil for children on Iherb. Due to the fact that the fish oil undergoes strict quality control, it has won the love of many customers. The capsules are small and have a strawberry flavor. Kids will not even think that they are drinking something fishy. The benefits of the drug are tremendous, I highly recommend giving your kids this product, as it will improve their health. A month later, you will see that your child will be less sick and how it will have more energy and strength. The price for 60 servings is $12. Do not forget to check discounts and promotions Iherb on our website, as well as enter promo codes.
Solgar, U-Cubes, calcium with vitamin D3 for children, strawberry flavor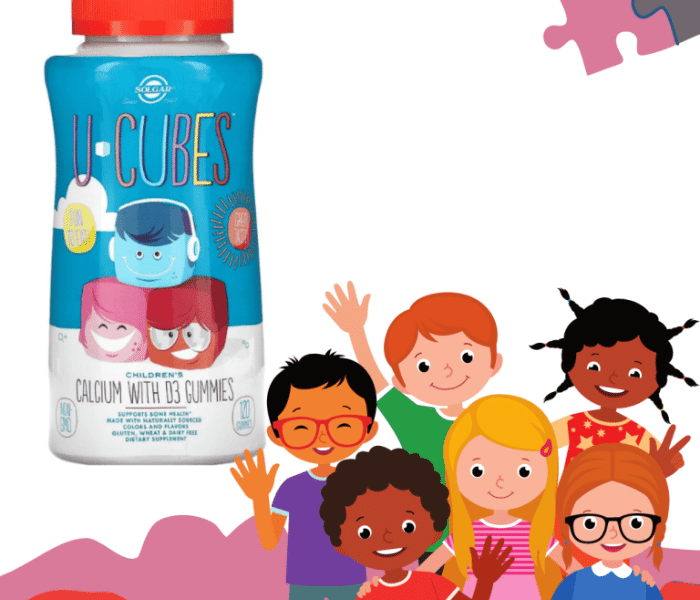 It is very important to eat calcium-rich foods, such as milk or cheese, as a child. But not all children can be forced to eat dairy products, and some are lactose intolerant. So Solgar company has produced a product with calcium and vitamin D. It is very good that the Bud is in the form of tasty jellybeans, the children are happy to eat and improve their health. The dosage is good, and most importantly, safe. The price is $20 for 60 marmalades.