In this article you will learn what is the best melatonin on iHerb. Melatonin is a hormone that is produced in our body when darkness falls. For this hormone to be produced properly, you need to go to bed on time – preferably before 11 a.m. But more and more people are not getting to bed at 2 to 3 in the morning, disturbing their circadian rhythms. Melatonin can help you get your sleep patterns right.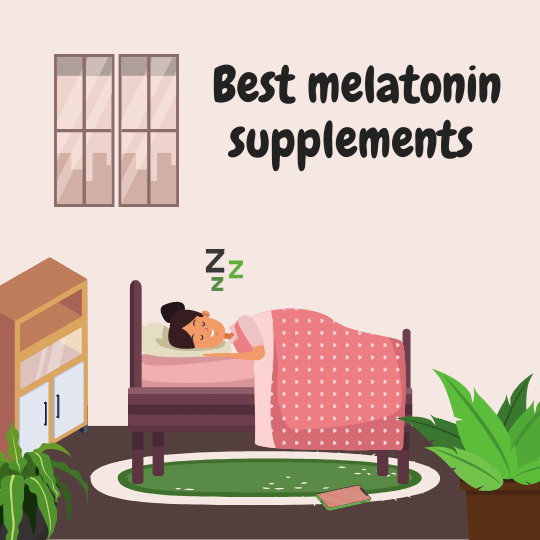 I have sleep problems, so I have been taking melatonin from time to time for 6 years. Let me tell you right away, there is no addiction. I originally took melatonin without interruption for six months. When I didn't need it abruptly, I was sleeping peacefully without the pills. Therefore the theory of addiction to melatonin and that, supposedly my hormone will not be produced later – is incorrect.
I have tried almost all preparations with melatonin for good sleep, and I can highlight 3 of my favorite, which I will buy again and again.
The best sleeping pills
Natrol, Melatonin, slow release, with increased potency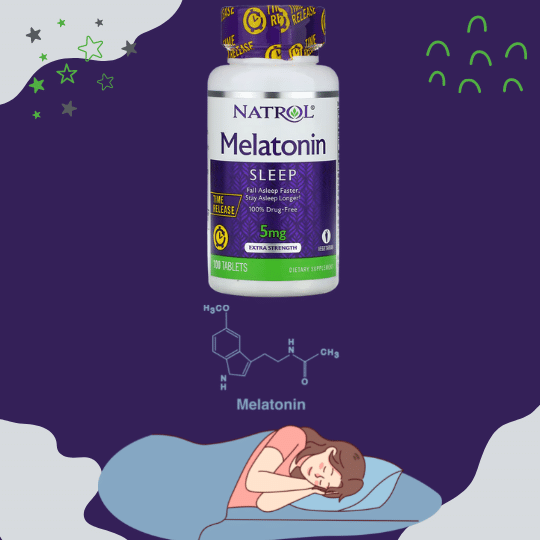 I think this is the best sleeping pills on iHerb. It comes in dosages of 1 mg, 3 mg, 5 mg, 10 mg. If you are a beginner, I suggest starting with 1 mg. If anything, you can always take a second tablet. The peculiarity of this drug is that it has two shells. The two-layer outer shell of the pill quickly releases melatonin to help you fall asleep faster. Then there is a controlled release from the inner layer so that the person sleeps through the night without waking up.
It really works! I used to wake up a lot at night to go to the bathroom or just for no reason. But a proper sleep should be without waking up. With Natrol product you really sleep through the night. And you wake up awake awake, feeling good. Also contains vitamin B6 for better assimilation and sedation. The price is $8 for 100 capsules. Enter iherb promo code 2023 and get a discount!
Source Naturals, Sleep Science, NightRest with Melatonin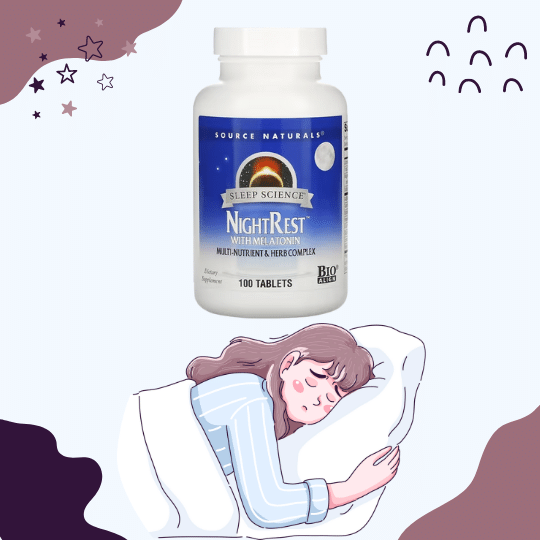 Just an awesome product! My favorite sleep complex! The composition is amazing:
| | |
| --- | --- |
| Magnesium (as magnesium amino acid complex) | 300 mg |
| Sodium | 5 mg |
| GABA (gamma-aminobutyric acid) | 500 mg |
| Taurine | 300 mg |
| Glycine | 250 mg |
| Passionflower Aerial Parts Extract | 200 mg |
| Chamomile Flower Extract | 100 mg |
| Skullcap Aerial Parts | 70 mg |
| Lemon Balm Aerial Parts Extract | 60 mg |
| Melatonin | 5 mg |
It contains my favorite magnesium in chelated form in working dosage, glycine, taurine, passiflora and other beneficial ingredients. I used to drink it all separately, but the manufacturer Source Naturals combined it all into one NightRest complex. The melatonin here is 5 mg in two pills, so you can take one, thus cutting the dosage in half. I do that a lot. The price is $12 for 100 pills ( 50 servings).
Life Extension, Melatonin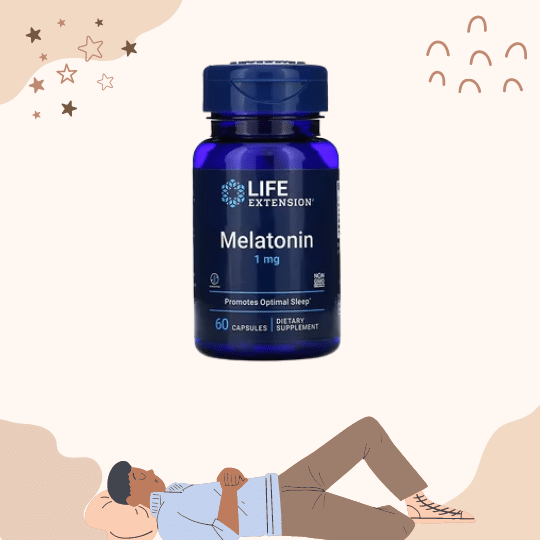 Sleeping pills from this company is one of the most affordable on Iherb. The price is only $3.75 for 60 1 mg capsules. In general, I like almost all of the products from Life Extension. Everything I haven't bought has been of very high quality. The dosages and formulations work. Melatonin was no exception. I often take 1 mg and drink it every day. I sleep well with it, I don't wake up, I feel awake in the morning.
Melatonin not worth buying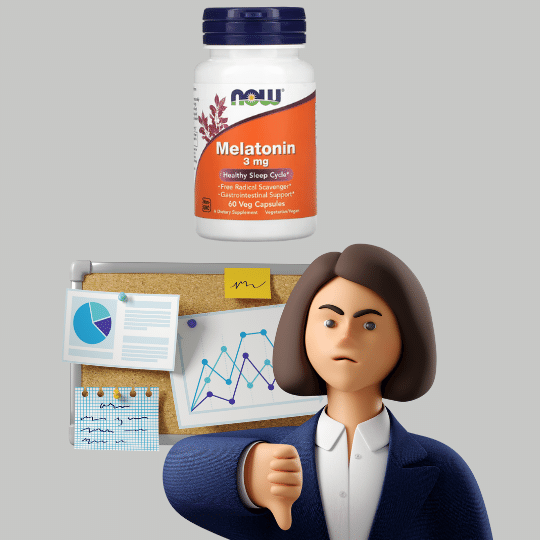 As I wrote earlier, I tried a lot of different drugs and, to be honest, I did not find much difference between cheap and expensive means. But there is one melatonin which is totally unsuitable for me, and I would like to warn you against buying it. This is a product from NOW Foods. One of the worst melatonins I have ever taken. First of all, it doesn't make you fall asleep fast. Second, you wake up at night with it. And third, in the morning you feel broken, it is very hard to wake up with it. Although the price is cheap – $ 3, but it is better to buy a little more expensive, but of much higher quality.